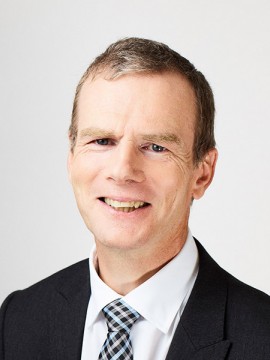 Managing Partner
Jérôme joined Nony in 2006, became partner and member of the firm's executive committee in 2010.
He specializes in mechanics, process engineering, and materials. He works particularly in the fields of ceramic materials, automotive, packaging, medical equipment, security and micromechanics.
expertises
Physics & Mechanics, Materials, Litigation & Opposition, Contracts, Patents, Consulting
specialities
Automobile, Optique, Électrotechnique, Sécurisation des documents, Packaging
Profile
Jérôme is a member of CNCPI, EPI, APEB (Association of European Patent Practitioners) and CIECAP (Compagnie des Ingénieurs Experts at the Paris Court of Appeal).
Jérôme teaches patent law at Ecole Centrale in Lille. He is a member of the Examination Board for the French Patent Attorney diploma. He is also an expert at the Paris Court of Appeal and mediator at the World Intellectual Property Office.
Training
Ecole Centrale (Lille) - 1990

UMIST Manchester, (Computer Science)

Universities of Liège & Las Palmas (modeling)

Rouen (IEJ)

IAE

CEIPI (Strasbourg) - 2002

French patent attorney - 2004

European Patent attorney - 2005

Expert at the Court of Appeal of Paris - 2010

Mediator at WIPO - 2012