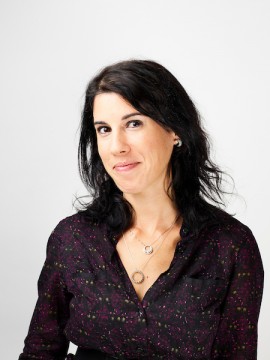 French patent attorney, European patent attorney, Patent engineer
Marie Andrée joined Nony in 2010.
Specialized in computer science and signal processing, she is also a European Patent Attorney and a French patent Attorney.
expertises
Physics Mechanics, Materials, Electronics Computer Science, Patents, Litigation & Opposition
specialities
Cosmetics, Documents security, Packaging, Telecommunications, Signal Processing
Profile
Marie Andrée obtained a thesis on "New approaches to high definition video compression"
Training
Doctor in Signal Processing

Engineer from Polytech School Nice Sophia Antipolis

CEIPI - 2012

French patent Attorney - 2013

European Patent Attorney - 2014