Nony joins the ipsilon group to form one of the leading french ip firms, with the support of waterland private equity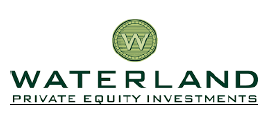 Nony, an intellectual property firm with recognized expertise in all technical fields, including chemical, life sciences and IT, joins the Ipsilon group, a leader in intellectual property, propelling Ipsilon to the forefront of IP firms in France, only six months after a capital infusion from Waterland Private Equity.
With this merger, the Ipsilon group has become one of the top 5 IP firms in France,
consolidating its geographical coverage throughout France, with a presence in Paris, Lyon, Nice, Strasbourg, Toulouse, Nantes, Grenoble and Tours.
"This operation adds tremendous expertise to the Ipsilon group in the life sciences and pharmaceutical sectors and strengthens the chemical sector, which allows Ipsilon to be highly recognized in all technical fields and to move forward with its growth objectives: placing itself at the forefront of European industrial property firms, while providing its clients excellence and ever broader services", explains Valérie Feray, President of Ipsilon.
"The operation will create strong synergies that will strengthen our businesses and benefit all our customers. Our teams will be able to help build a pan-European leader in IP", adds François Tanty, President of Nony.
"This first major step in external growth confirms what we announced last September. It is promising in regard to new sources of growth in the IP sector, which is based on excellence, proximity and complementarity ", explain Louis Huetz, Chairman of Waterland in France and Pierre Naftalski, Investment Director at Waterland.
Waterland Private Equity
Investment team: Louis Huetz, Pierre Naftalski, Oscar Dintilhac, Ahmed Benkirane
Counsel
Buyer counsel and legal, social and tax audit: Racine Avocats
Financing counsel: Mayer Brown
Seller counsel: Polder Avocats
Financial audit counsel: PWC
Unitranche financing: Muzinich (secure acquisition line)
About Ipsilon
IPSILON is an Industrial Property Consulting firm specializing in the filing, monitoring,
maintenance and defense of all industrial property rights, including patents, trademarks, models and domain names.
Founded in 2001 by Valérie Feray, IPSILON has experienced rapid development in the French market through a dynamic external growth strategy based on rapprochement with prestigious firms.
About Nony
Founded in 1964, NONY is a versatile Industrial Property Consulting firm of around 80 people which operates in all technical areas of IP and which has acquired a strong reputation in chemistry, life sciences, pharmacy, IT, energy, materials and physics, by supporting leading multinationals, as well as medium-sized companies, research organizations and start-ups.
About Waterland Private Equity
Waterland Private Equity is an independent, pan-European investment fund from the Netherlands that supports entrepreneurs in their growth ambitions. Active since 1999, Waterland has consistently delivered industry-leading performance, investing in more than 800 companies since its inception. The group currently manages over €14 billion in investor commitments, after a double fundraising last month of €4 billion that closed in just four months.
Since its creation in 1999, Waterland employs more than 170 professionals operating in 13 offices in 11 countries. As a signatory of the Principles for Responsible Investment, Waterland develops a sustainable and forward-looking investment strategy.
Waterland Private Equity Investments B.V. is registered as a fund manager in the register maintained by the Dutch regulator AFM (Autoriteit Financiële Markten).
More information: https://waterland.be/en
Press Contact: Clara Lees, clara@2017.fr, +33.6.23.12.47.00